Upcoming Junior Angling Club Events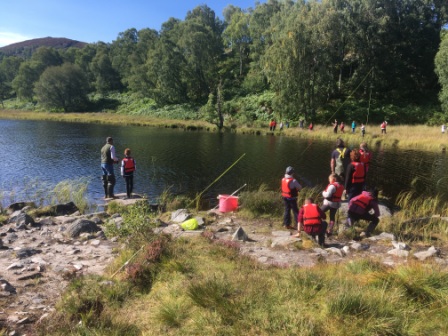 Updated on 2019 Events coming soon.
Hello to Junior Angling Club members.
The angling sessions will introduce you to fly spin and bait fishing and also very importantly how to keep yourself safe by the water .
Below is a list of other activities to be arranged over the winter months, dates are yet to be confirmed:
Pike fishing with dead bait at Loch na Croic.
Blackwater salmon brood stock collection, for Contin Hatchery. Here you will learn about the Cromarty Firth Fishery Boards Hatchery operation. You will see and maybe get to hold a wild Atlantic salmon. Observe how we collect and fertilise their eggs, plus you can also have a go !!!
Junior Angling Club
Visit the salmon hatchery in Contin and see the fertilised salmon eggs developing before we plant them out into the river as artificial reds.
We will run a series of fly tying classes and you will learn how to make your very own flies ready for the next seasons fishing.
Observe and have a go at Kick sampling in a local burn. Identify river invertebrates and understand their importance in the river food chain.
There will be tree planting events to help protect our river banks. Also learn some basic bushcraft skills .
River/Loch clean up day to prepare for the start of the angling season. Be rewarded for all your hard work with a BBQ.
For any queries please contact,
Lynn McKelvey
07428189161
cromartyfish@hotmail.co.uk
cromarty.dsfb.org.uk