Sunny Bradbury: Senior Biologist
Sunny was brought in as biologist to the board in spring 2022. Having spent the past four years studying the migratory behaviour of Atlantic salmon in Scotland he has experience with tagging and tracking fish in the freshwater environment and a good working knowledge of the genetic processes which underlie variation in the species.
He graduated from Aberystwyth University with a bachelor's in Marine and Freshwater Biology and a master's degree in Population Genetics. He is currently working on submission on his PhD thesis which has examined fine scale population structure of Atlantic salmon within rivers across Scotland.
He is responsible for the capture and tagging of smolts on the river, leading survey and contract work and moving forward with the design of research into smolt survival and general reporting.
Sunny has a keen interest in climate resilience and conservation of natural systems. When not in the river you can find him walking Scotland's mountains, exploring the coasts and mountain biking through its forests.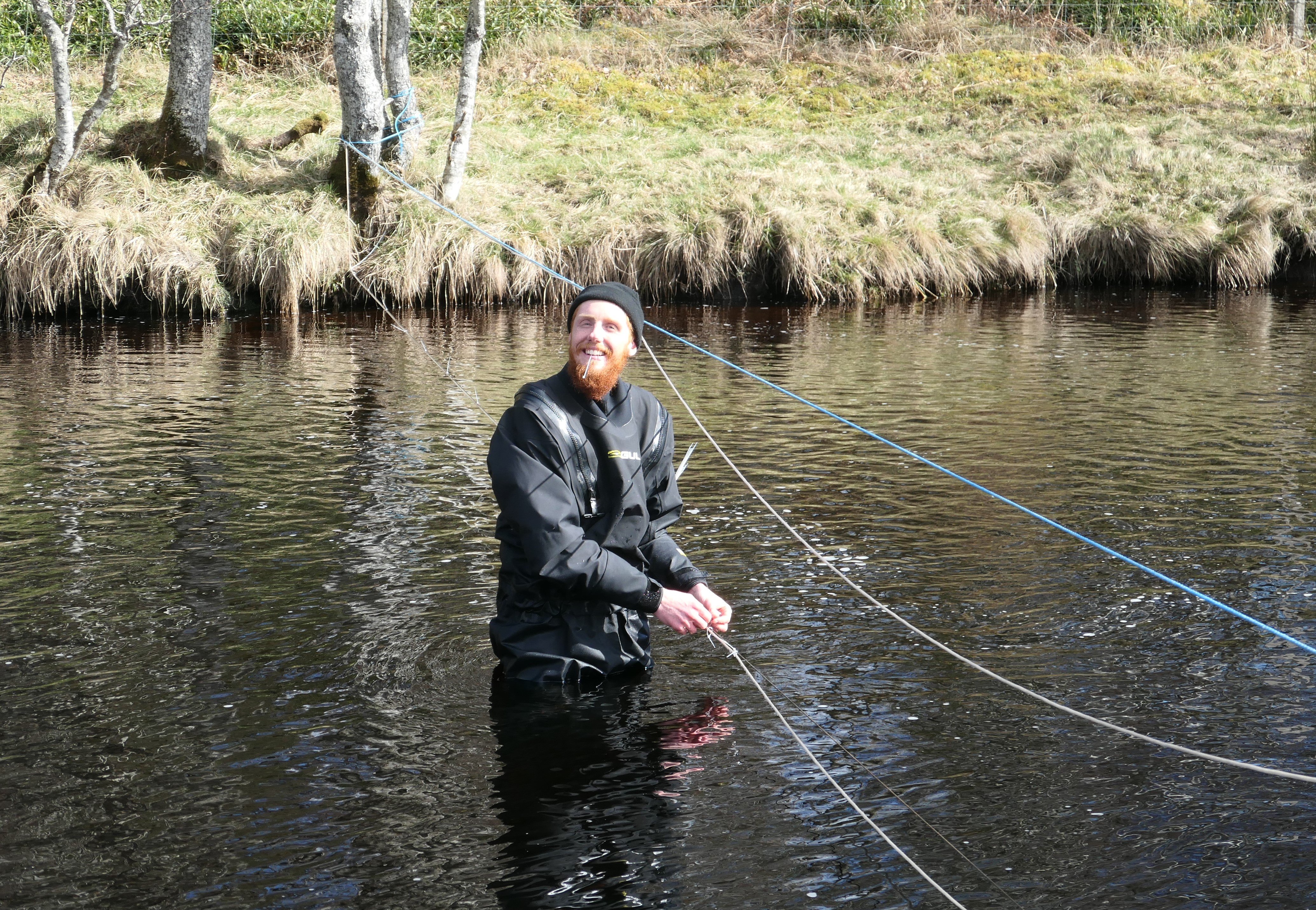 Edward Rush: Operations Manager
Before joining the board Edward worked at a trout fishery, a trout farm and spent time as a seasonal water bailiff prior to studying fisheries management for 2 years. Upon completion of his studies, he joined the Fishery Board in 1986 as a full-time water bailiff. While working with the board he has developed his working knowledge of the river systems by completing the IFM Fisheries Management diploma in 2016 and being awarded the Phil Hickley Award for the best research project. With almost 30 years' experience he is now the Operations Manager, leading fisheries enforcement within the Cromarty fishery board.
With a long career in fisheries enforcement, he is the water bailiff training coordinator for the Scottish branch of the Institute of Fisheries Management. This role allows him to teach the relevant legislation and skills required to those who wish to become warranted water bailiffs of the future. He also sits on the Fisheries Management Scotland Enforcement committee.
When not on the river he enjoys walking and is a keen photographer.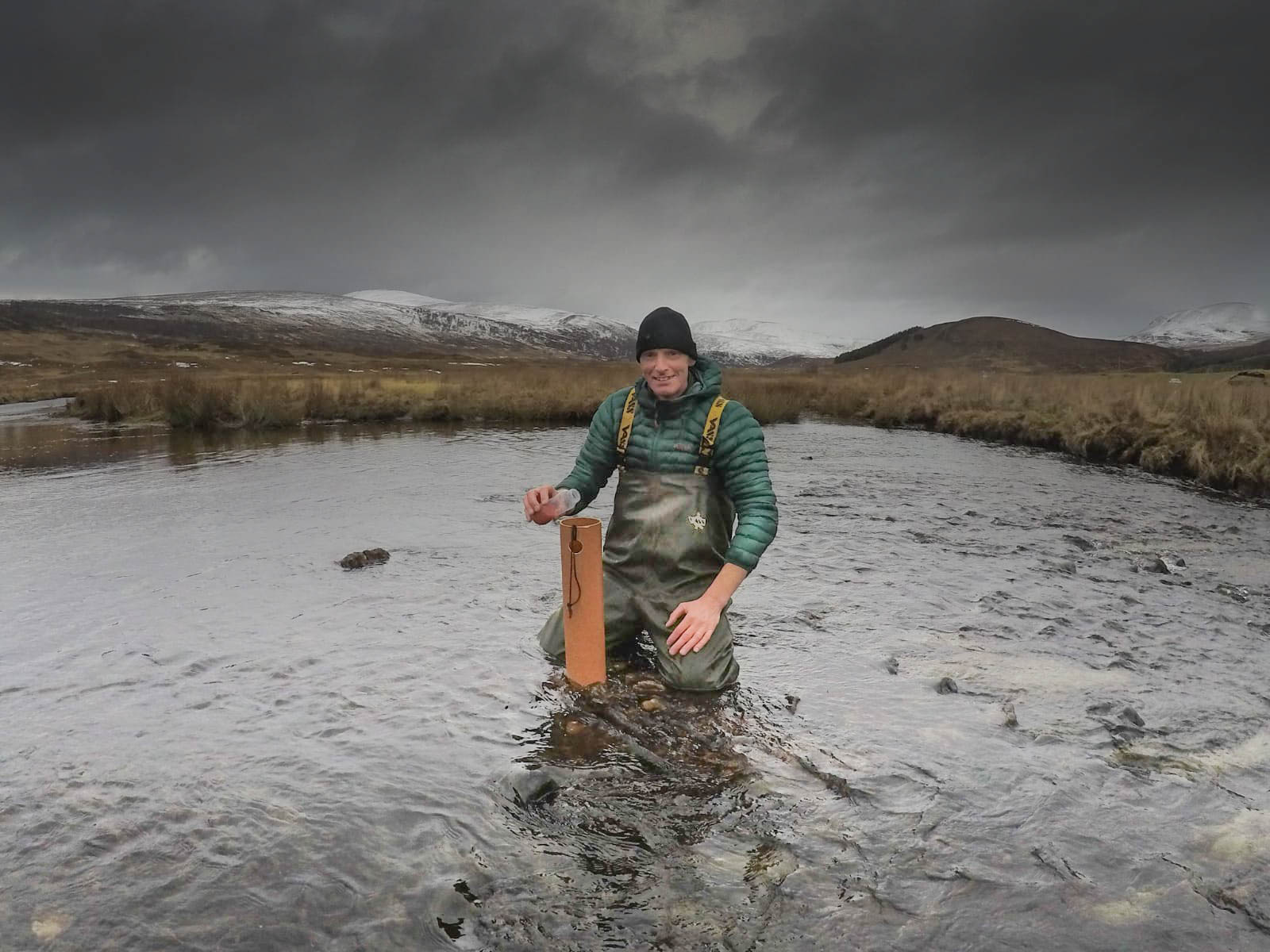 James Symonds: Biologist
James joined the team in autumn 2022 having spent the past 5 years working across the rivers Spey, Findhorn, Nairn and Lossie as a project officer for the Scottish Invasive Species Initiative. During this time, he has built up extensive experience in Invasive Non-Native Species Management, as well as fishery management techniques. He holds a bachelors degree in Environmental Science (Marine Conservation) from the University of Plymouth and has spent time conducting electrofishing surveys, smolt trapping and tagging and has a wide range of practical skills.
He will assist in the annual program of survey work, broodstock capture and mitigation stocking. With a strong background in environmental education will look to champion youth outreach across the area. I'm sure he'll still treat the occasional Giant hogweed too.
When he's not wading in rivers, James likes to spend his time surfing, kayaking, mountain biking or fishing. Anything that will take him outdoors and, more often than not, into the water.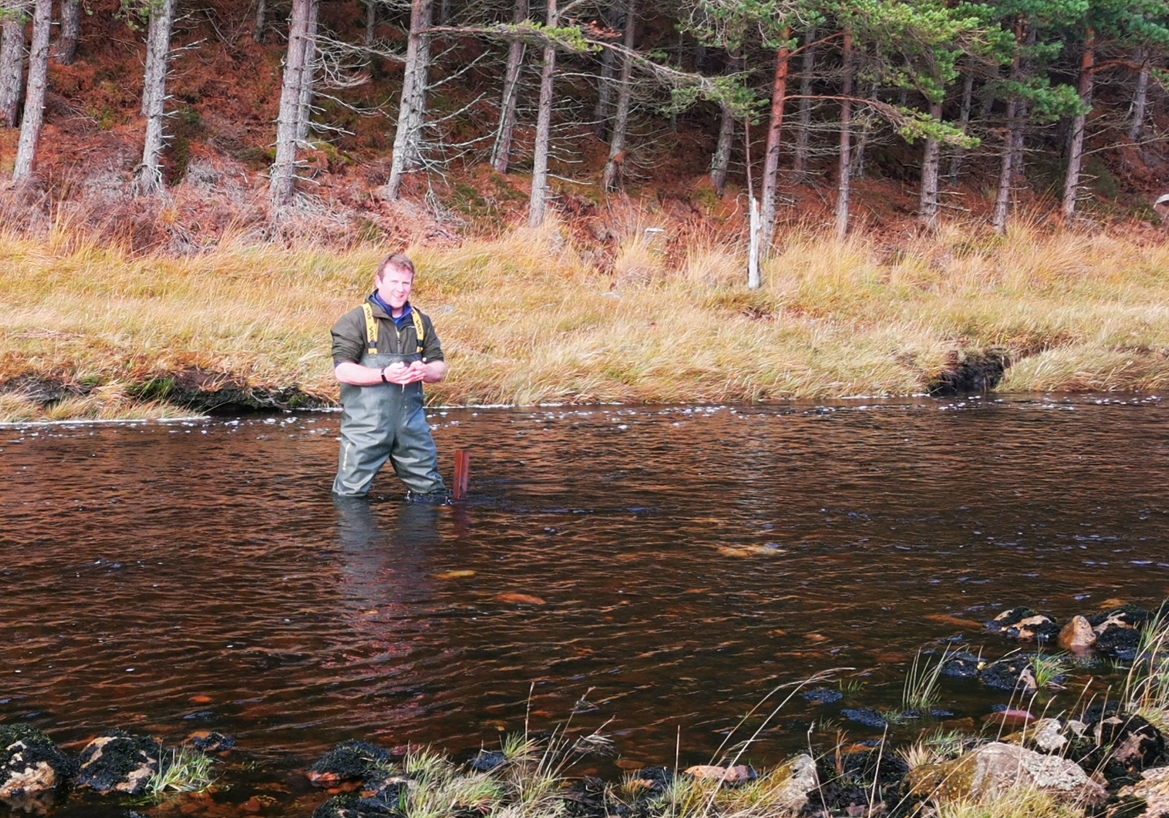 Rikki Golabek: Fisheries Officer
Rikki Golabek started off his career as a seasonal water bailiff with the fishery board in 2005 before becoming a full-time fishery officer in 2012 While working with the fishery board he has undertaken his water bailiff accreditation and completed the IFM fisheries certificate.
Rikki's role includes: fisheries enforcement, trapping and tagging smolts, juvenile surveys, INNS removal and helping with the adult trap.
Rikki is a keen angler and a passionate advocate for the promotion of junior angling. He currently is one of the directors for the Alness Angling club.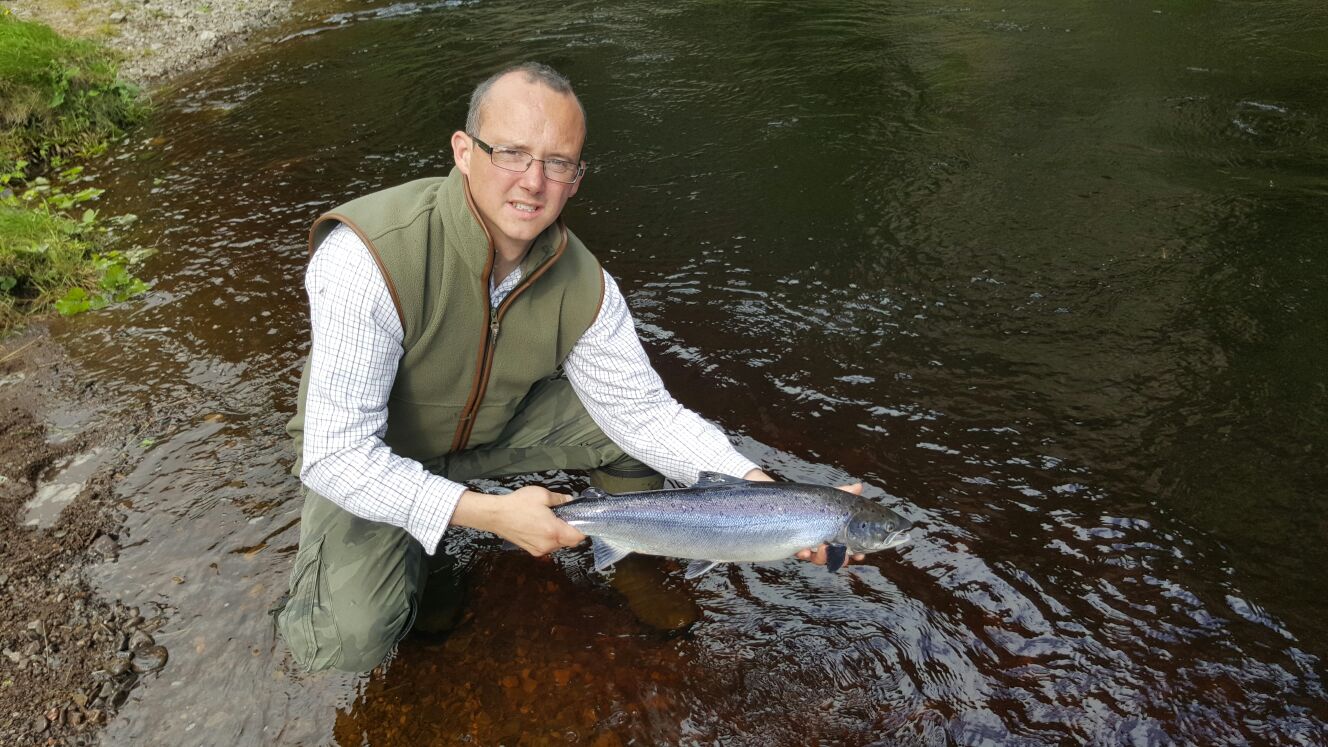 Geordie Fraser: Fisheriers Officer
Geordie Fraser has spent half a life time wandering the hills and glens of Scotland getting to know its flora and fauna. He has spent his professional life working as a carpenter in Cromarty and Ross-shire but moved into wildlife management in 2020 where he has experience managing deer and restoring woodland for Nature Scot at Creag Meaghidh NNR.
He joined the team as Fishery Officer after a season as a Bailiff on the Naver. He is qualified in wildlife management but is showing a budding interest in all aspects of freshwater and catchment level conservation.
Whilst developing skills as a bailiff and fishery officer he plans to undertake various IFM certificate courses to ensure he is up to date on all aspects of legislation, animal welfare and freshwwater conservation.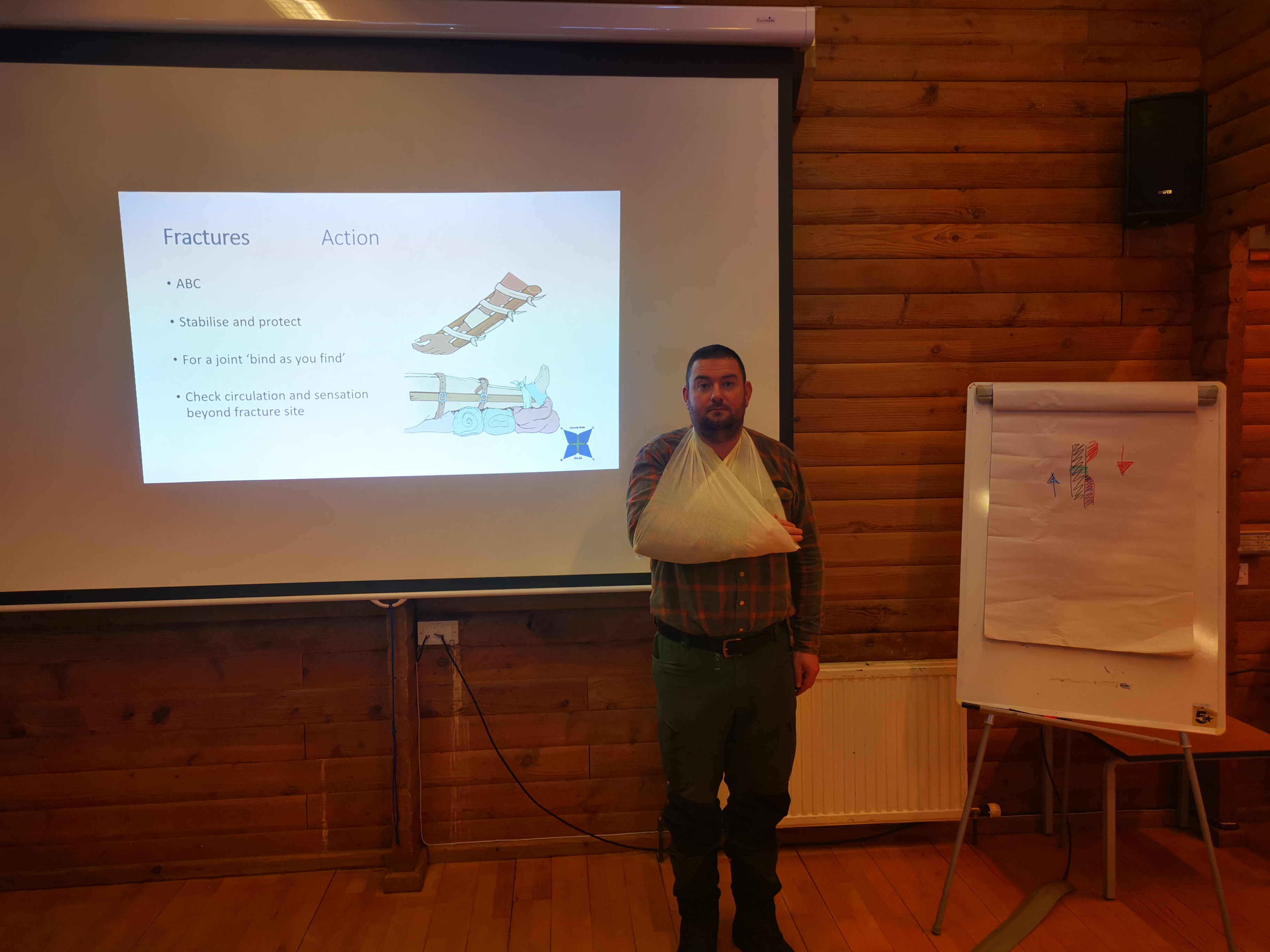 Trudi Clarke: Scottish Invasive Species Initiative – Project Officer
Trudi joined the team in Spring 2023 as the SISI Project Officer for the Cromarty, Ness and Beauly region. She will be working with local landowners and volunteers to monitor, treat and spread awareness of INNS across the region. This is a full time post for the next 3 years so she will be able to really grow the INNS efforts across the region and continue the hard work of the seasonal officers of recent years.
In 2001 she encountered rainforest destruction in Tasmania and decided to retrain for a career in nature conservation.
She studied BSc Environmental Biology as a mature student, graduating in 2007. Since then, she has worked in North Wales, England, the Western Isles and Portugal in a wide variety of field biology, ranger and wildlife warden roles. Most recently she was a Community Ranger on the Isle of Rum.
She's especially enjoying the lack of midges here in the east! Although I'm sure she'll manage to find some as she travels up the rivers from June!